Running Kubernetes
Running Kubernetes is so much more comfortable with ASERGO Kubernetes. With full support for the complete Kubernetes eco-system and enhanced security for cloud-native workloads, ASERGO helps developers innovate faster and with greater confidence.
Run your applications and have no worries about security updates, patching, nor system upgrades. Our experienced K8s experts will be responsible for maintaining your cluster components while you focus on your applications.
Integrate your preferred CI/CD (Continuous Integration/Continuous Delivery) system with your ASERGO Kubernetes cluster. Whether that being GitLab, Jenkins or Circle CI, we have no restrictions.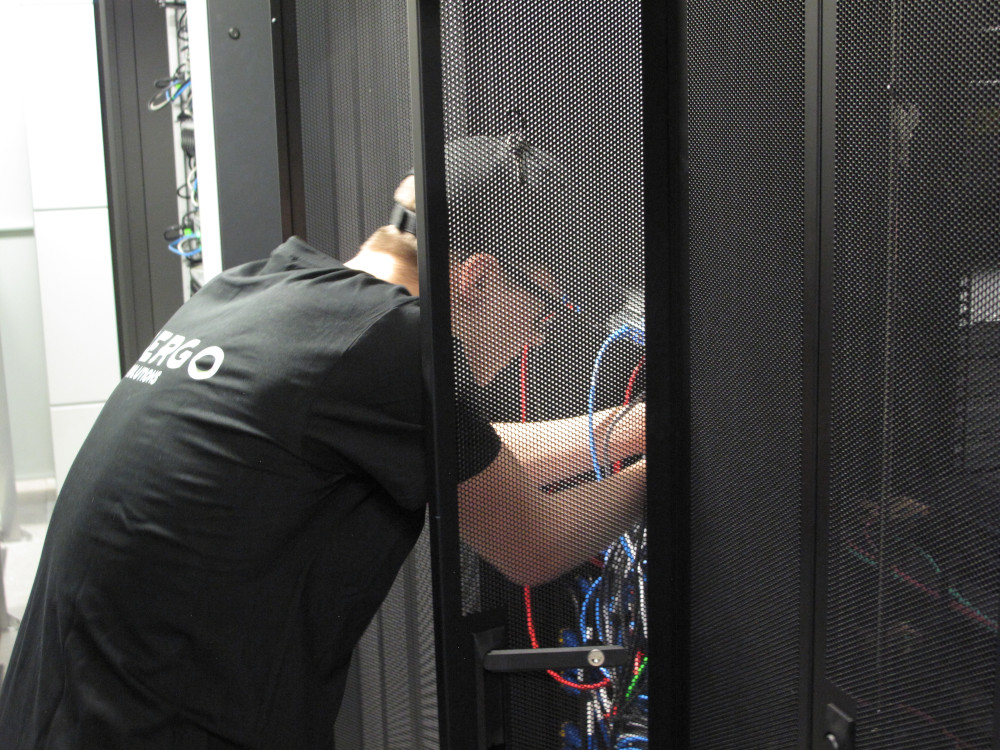 ASERGO Infrastructure 2.0
Created:
With the new release of our Kubernetes Infrastructure stack, we have focused on making it easier for you to run Kubernetes and giving you more freedom of choice.
We have added more monitoring and logging applications and dashboard views to give an in-depth understanding of what is going on inside your cluster and application stacks.
Our new Private Docker Repositories provide a secure and easy way of deploying container images.
We now fully support Metal LB layer 2 mode load balancing and failover, giving you the freedom to choose between layer 2 and 3 modes.
New Features
CRI-O is the new default container-runtime.
Private Docker Repository.
Browse Private Docker Repository.
View Application logging.
Kubernetes MetalLB layer 2 mode support.
Improvements
Kubernetes User Authentication graduated from beta to stable.
Deployment system for new clusters and nodes.
Application Metrics can now span multiple clusters.
Lightweight upstream Kubernetes
No APIs added or removed
We run the official upstream Kubernetes code without any modifications. This means that we are always 100% compatible with standard Kubernetes toolchains. If you are new to Kubernetes, you can rest assure that you can use all official documentation, resources, and tools on our clusters. And if you are already familiar with Kubernetes, you will feel right at home.
All clusters are tested before delivery using the open-source conformance application ( Sonobuoy ) as your insurance for conformability.
Schrems II ruling
In July 2020, the European Court of Justice handed down the sensational Schrems II ruling, which left most European businesses in confusion. The ruling makes it illegal for companies to transfer personal data to third countries outside the EU - unless you as data controller can document that the receiving country has a level of data protection similar to what GDPR ensures us here in the EU.
Schrems II ruling poses significant challenges for many organizations that today transfer data to third countries that do not live up to the conditions now required. For example, the American tech companies have a tough time with this, as the American intelligence services have the legal authority to hand over all data that crosses the Atlantic.
Read more...
Data center infrastructure
Our infrastructure is purpose-built for Kubernetes while allowing it to co-exist with traditional bare-metal server environment.
Kubernetes implementation
We help you through the entire process of implementing Kubernetes. If you have issues, our in-house Kubernetes specialists will help you.
Server hardware
We use only high-quality server hardware, from the leading hyper-scale data center solution providers.
Hardware monitoring software
Gain inside knowledge of your Kubernetes hardware stack with advanced hardware monitoring.
Add-on services
Enjoy a vast array of services for Kubernetes. Network block, object, and file storage. Logs, metrics and backup.
Redundant infrastructure
Take advantage of our redundant infrastructure. We always install hardware across multiple availability and security zones.
European hosting provider
ASERGO is a European company based in Denmark and Germany serving customers from around the world
Kubernetes monitoring
Gain inside knowledge of your running Kubernetes software stack with advanced software monitoring and logging.
Innovative businesses of all sizes use our services