Supervised Colocation
Supervised Colocation is an ideal way for your organisation to maintain 100% control of your hardware while relying on our 18 years of experience.
Place your hardware in one of our colocation racks and connect it to our data center infrastructure. That's it, you are now ready to utilize our services while having complete control of your own hardware. Our skilled engineers are ready to help you every step of the way on getting up and running with colocation.
What's included?
Redundant 100G layer 3 network
IPv4 and IPv6 support
Bring your own Autonomous System (AS) number
Get IPv4 or IPv6 ranges from ASERGO
Cross data center connectivity
Choice between dedicated or shared internet WAN connection
WAN and Private LAN access
Run your own router(s)
10G and 100G server connections
It is always comforting to know that help is available when needed. As a part of our Supervised Colocation, we offer the same access to our support department as we do with our dedicated server hosting. Just contact us if you need help, advice or emergency support.
Fully integrated Colocation
With our Fully integrated Colocation you get everything. This include our Supervised Colocation package and all the advantages of dedicated server hosting.
Your own infrastructure is linked to our powerful server and network management system, which will provide you with access to the complete ASERGO Dashboard with all features enabled.
In reality you get your own data center with all the tools for OS installation, Hardware RAID controller configuration, Recovery tools, DNS and Private networks, still using your own hardware. You may also add any dedicated or virtual ASERGO server to your own infrastructure. Adding ASERGO extra storage is nothing more than connecting to an IP on your Private LAN -- It's all there and it has never been easier.
What should you do?
Ship or bring your own server grade hardware with support for Redfish or IPMI from any vendor. We take care of the rest.
Colocate in safe zones
To give you the best and most secure service, all our data centers are located in political and environmental "safe zones".
Our datacenters are located near major highways and is only a short distance away from the capital cities of Denmark and Germany, respectively.
From Berlin Airport: 20 min
From Copenhagen Airport: 20 min
See our Data Centers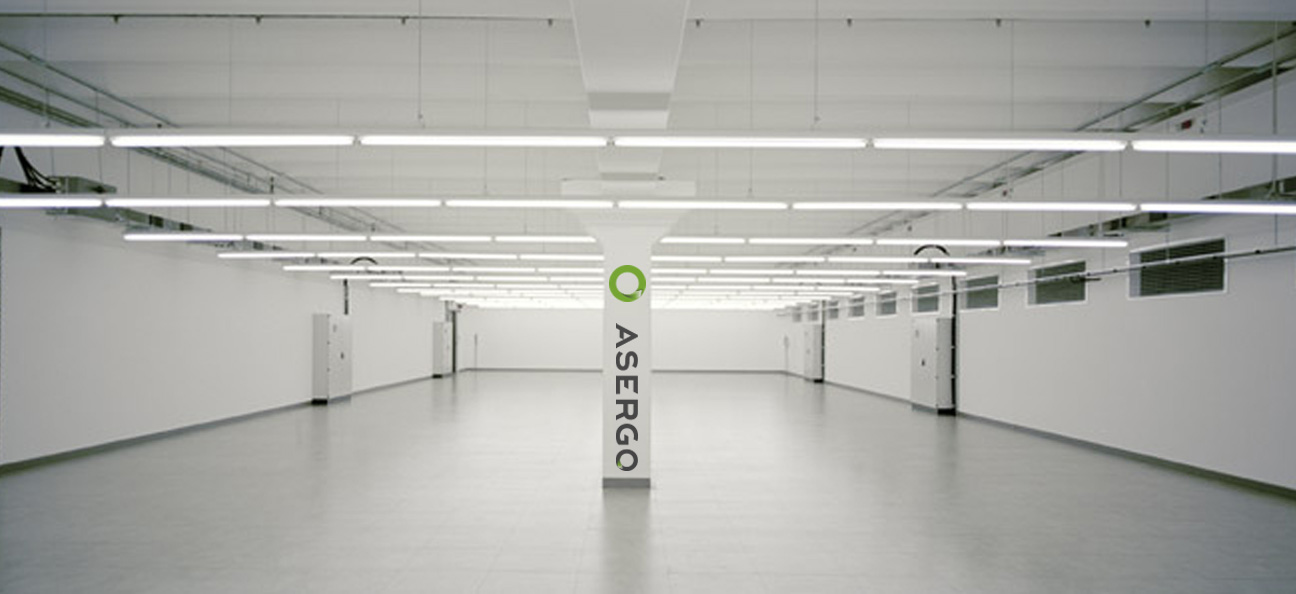 Gray space efficiency
As your business grows, you need a data center partner who can keep up. With ASERGO, you have the flexibility and power to scale within hours – not weeks or months using our platform, and we have data center colocation plans that adjust to your needs without long term, fixed fee contracts.
Traditional data center colocation isn't designed to accommodate the explosive data growth and power requirements of today's enterprise applications. ASERGO can accommodate high density deployments, supporting the widest range of compute and storage footprints.
ASERGO helps you reduce IT costs. By combining an efficient infrastructure via our platform, you'll get the most out of your computing equipment and a network bandwidth at 100Gbps. That means fewer unused resources and less data center gray space.