Focus on your business
With over 7 years of Kubernetes integration experience, we provide expert knowledge and support. Draw on our vast Kubernetes expertise and let your IT team focus on your core activities.
We combine in-house support and development with quality advice to give you in-depth help through your application deployment.
The ASERGO Way
We use Kubernetes in our own stack and have developed and optimized a new infrastructure specialized for Kubernetes.
Our ASERGO cluster is a combination of load balancers, Kubernetes nodes, and advanced networking. All clusters are installed using stacked masters principle. To achieve HA, the control plane use a load balancer (API LB) to get a list of all active control plane nodes. This API LB will also act as management API access to your cluster.
Increased security and performance while lowering your costs
When you run on bare-metal servers, you avoid the extra overhead of running a hypervisor and multiple operating systems. Bare-metal worker nodes not only provide better security by ensuring a physical barrier between tenants it also gives you better performance and cost savings by optimizing hardware resources.
Running Kubernetes on a bare-metal platform is the obvious choice.
Individual containers deliver up to 30 percent greater compute and I/O performance in a bare-metal environment.
The number of containers per server is far higher when running bare-metal compared to VMs.
Running on bare-metal converts your monthly payment from variable to a fixed cost.
There are no other tenants to compete with for servers' physical resources.
Native Kubernetes Dashboard
Features in the Kubernetes Dashboard include central pod logging and a UI to manage the cluster. In addition, the UI can be used to deploy new apps and troubleshoot any cluster problems. It also provides an opportunity to modify already defined deployments, jobs, daemonSets and StatefulSets and more. The UI also provides live information stats of the cluster and its nodes, such as RAM, CPU and volume usage.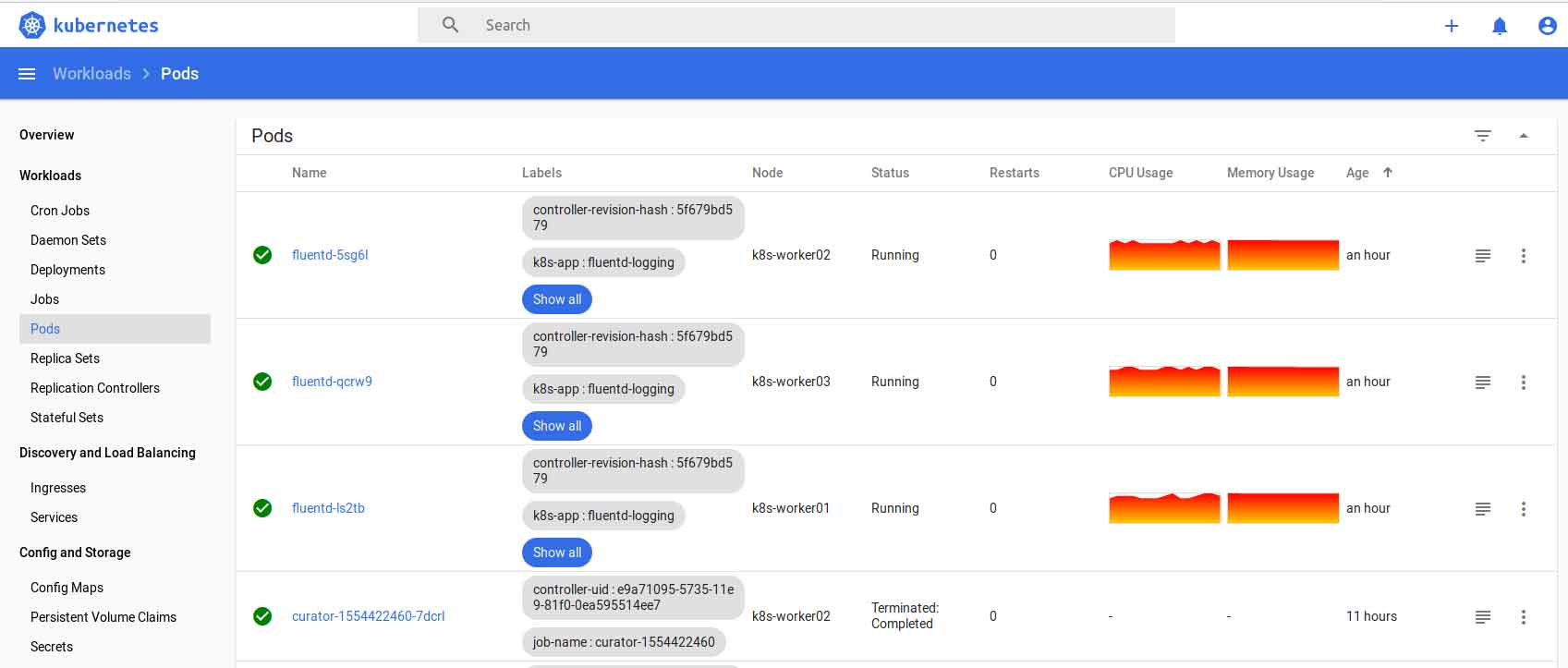 ASERGO Kubernetes Dashboard
Don't miss out on valuable K8s management areas that are not covered by Kubernetes panels. We provide you with a simple informative dashboard that includes the missing parts such as user management, master node insight, K8s software upgrades, and hardware and network performance metrics.