ASERGO Dashboard
Enabling you to manage all aspects of your infrastructure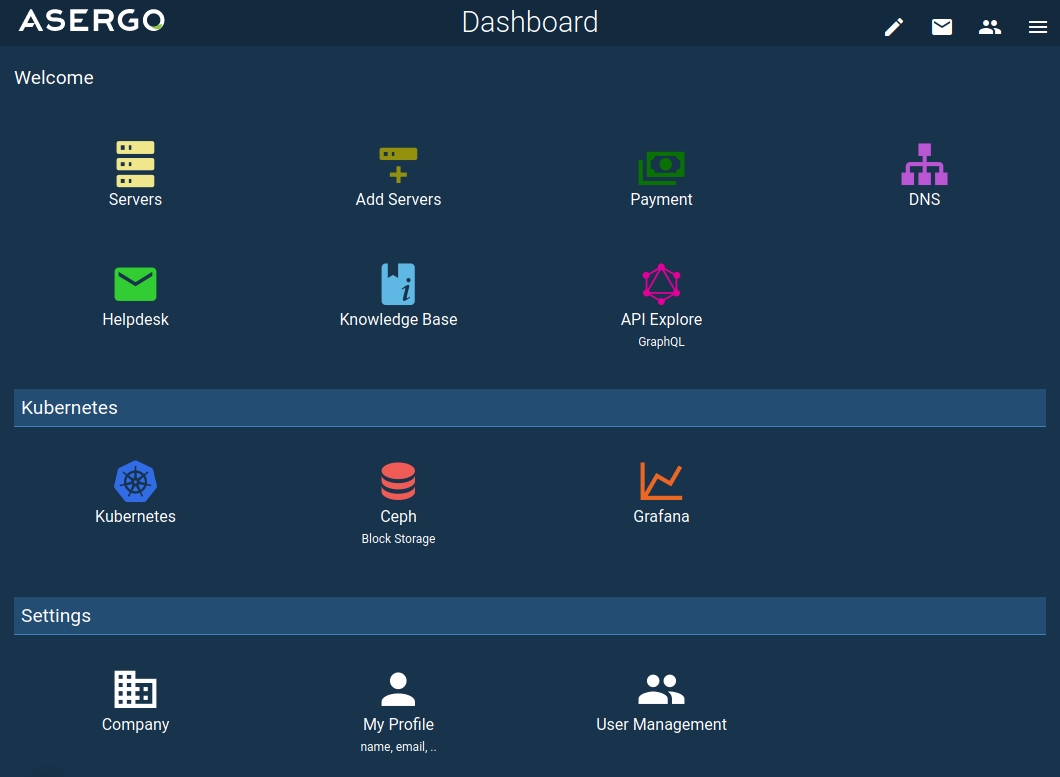 User control
The Dashboard allows you to configure and control user access. Create multiple users and teams and give them access to individual layers of the Dashboard. This way, you can increase safety and control
Toolbox
The live Server Toolbox set can be used as a last resort option. It is loaded into your servers' RAM and makes it easier for you to diagnose and correct system errors. Server Toolbox are available for both Linux and FreeBSD.
Bandwidth monitoring
Monitors the servers' current transfer speed, total input & output, and how much data is being sent in/out of your server on average.
Auditing
The Dashboard logs give you a complete overview of your Dashboard. The Dashboard logs make it easy to document when, who, and what has happened at all times.
Payment & accounting
Your payment settings, invoice details and account logs are all available in your Dashboard. Your payment details can easily be updated and PDF invoices can be downloaded for bookkeeping. We accept a variety of currencies and payment options.
Ticket System
The ticket system allows for fast and secure communication with our support teams. Setup multiple users, management rights and different access levels with options for read/write.
Kubernetes Dashboards
We provide the following Kubernetes
Dashboards
Kubernetes
Dashboard
Features in the Kubernetes Dashboard include central pod logging and a UI to manage the cluster. In addition, the UI can be used to deploy new apps and troubleshoot any cluster problems. It also provides an opportunity to modify already defined deployments, jobs, daemonSets and StatefulSets and more. The UI also provides live information stats of the cluster and its nodes, such as RAM, CPU and volume usage.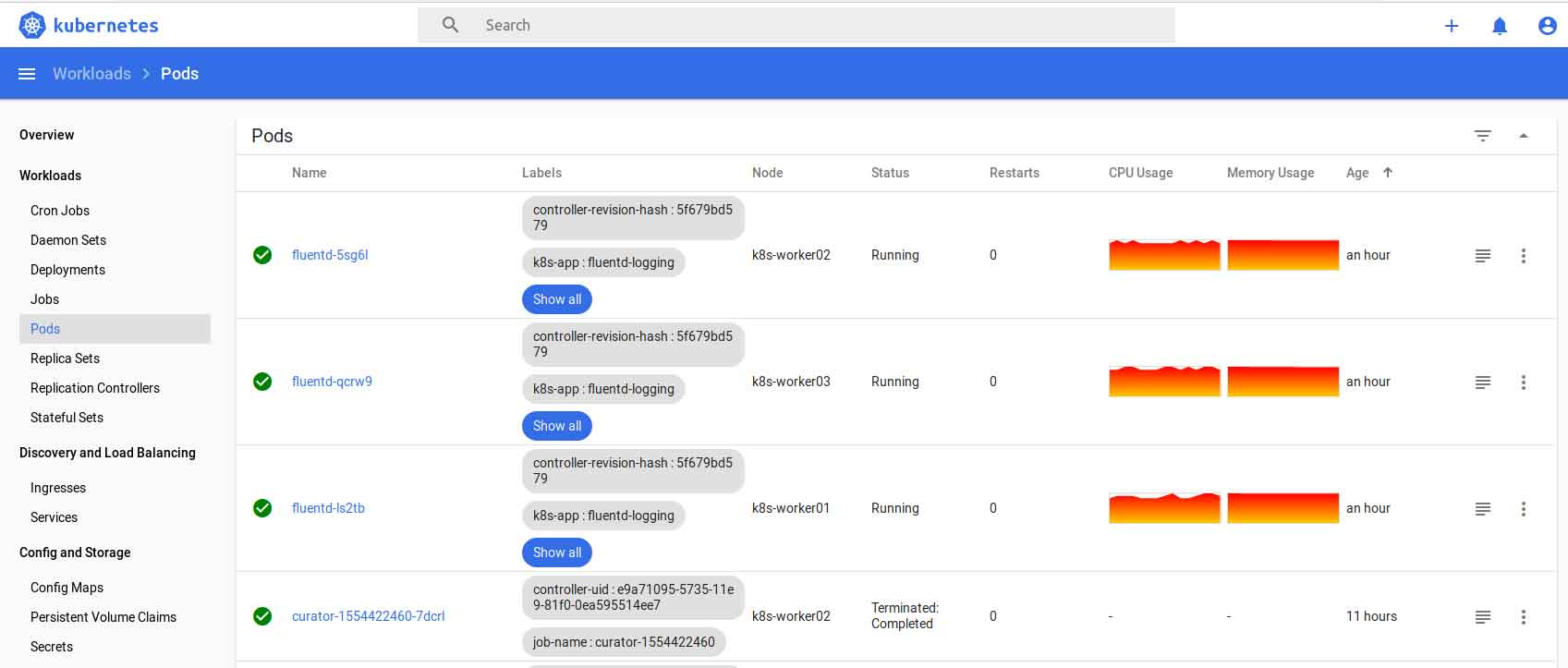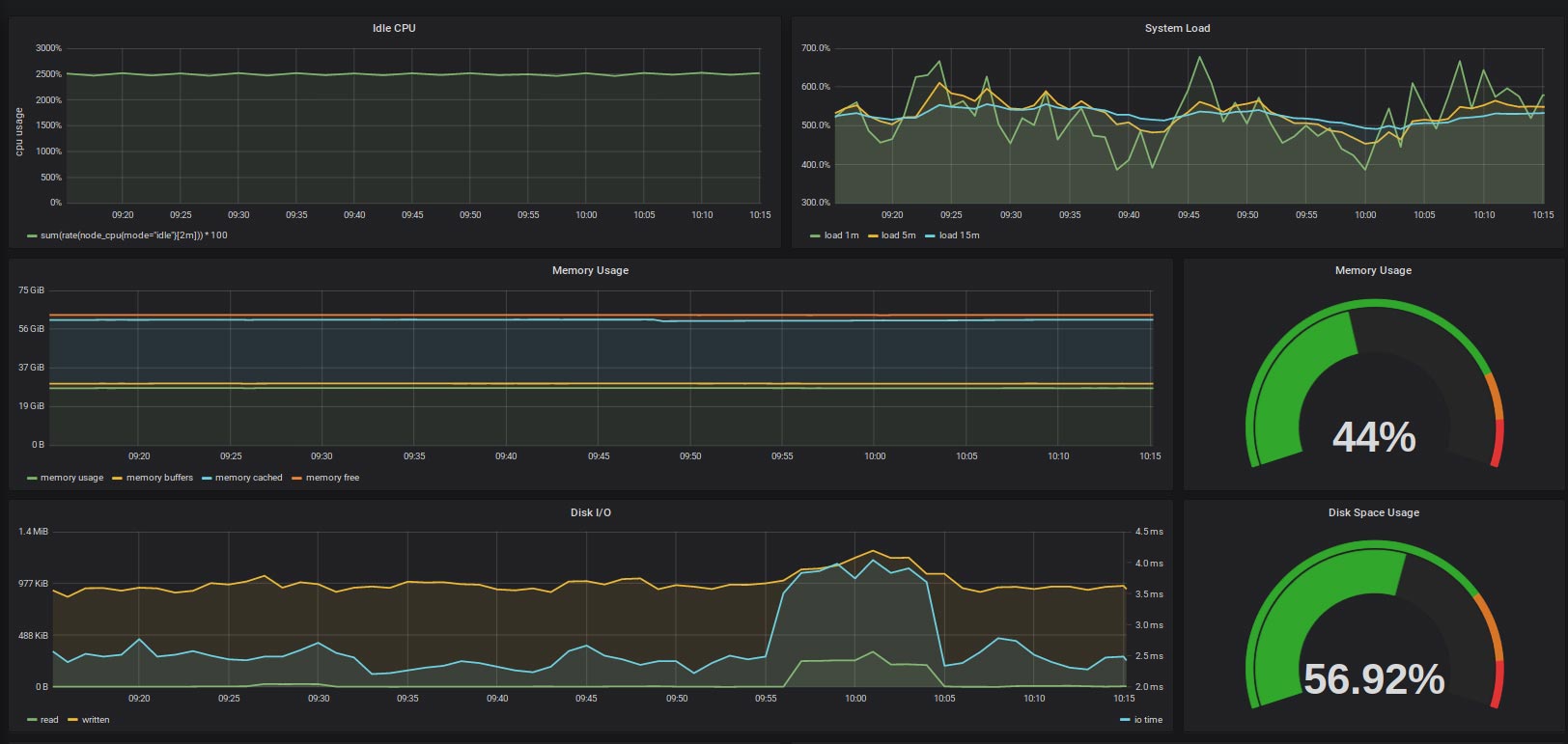 Prometheus
Dashboard
Prometheus Dashboard is a collection of template Dashboards. These Dashboards use metric data from Kubernetes to generate an easy-to-use overview of the health of your Kubernetes. Our Dashboard comes with metric overview of namespaces, statefulsets, daemonsets, deployments and pods. In addition, it is possible to create or import custom Dashboards for your own applications.